GYPSUM : colours and samples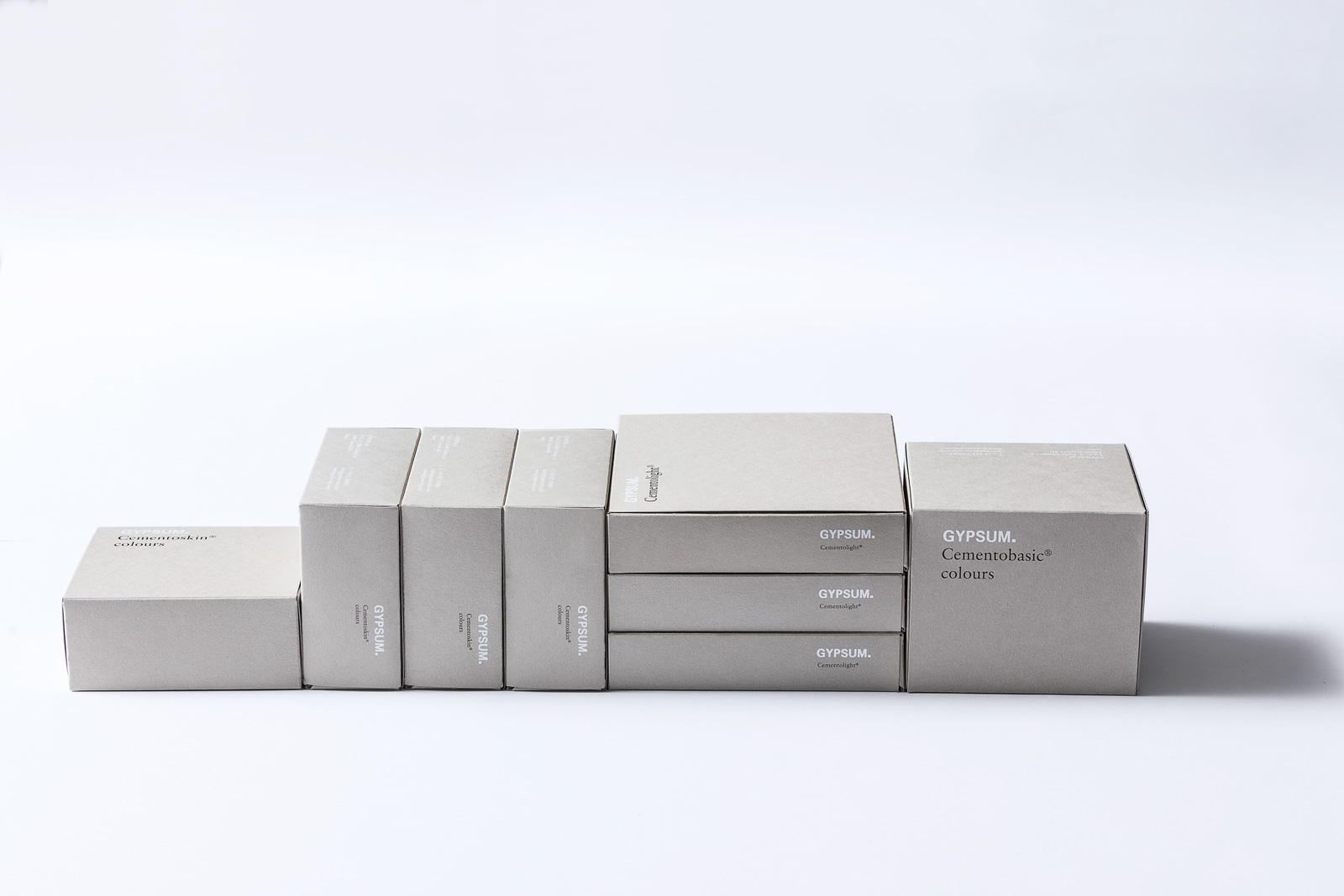 After many years of development, Gypsum gives birth to a delicate material: an evolved form of concrete with subtle qualities, resistant to dirt and that can be integrally colored.
Working on colours we decided to start with a basic colour chart made of 12 tones: 3 neutral greys typical of the concrete language, 3 cold tones in the range of the blues, 3 greens that recall the vegetal world and 3 shades related to the warm colours of the land.All of them, connected with one another in a harmonious relationship, can generate several different combinations.
Then we designed the packaging for the 12 colour samples: we thought of a series of boxes that could give the perception of the material it contains, that is something smooth, delicate and precious.