KENGO KUMA ON WOODEN MESH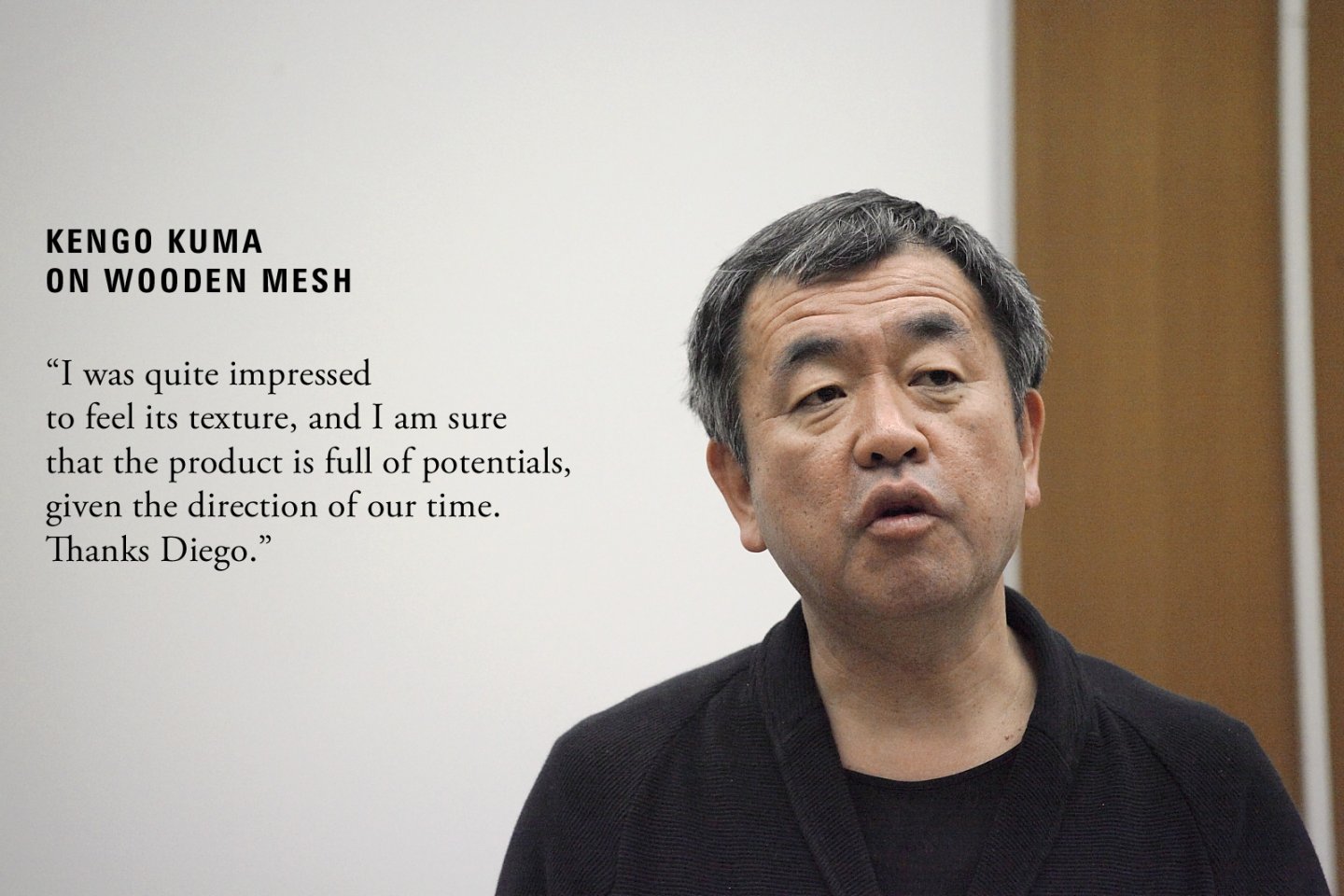 Kengo Kuma is one of the most important and interesting architects in the world panorama.
I had the opportunity to show him the Wooden Mesh project and this is what he wrote me:
"I was quite impressed to feel its texture and I am sure that the product is full of potentials, given the direction of our time.
Thanks Diego."
His appreciation is really important to me. Thank you very much Mr. Kuma.