A/R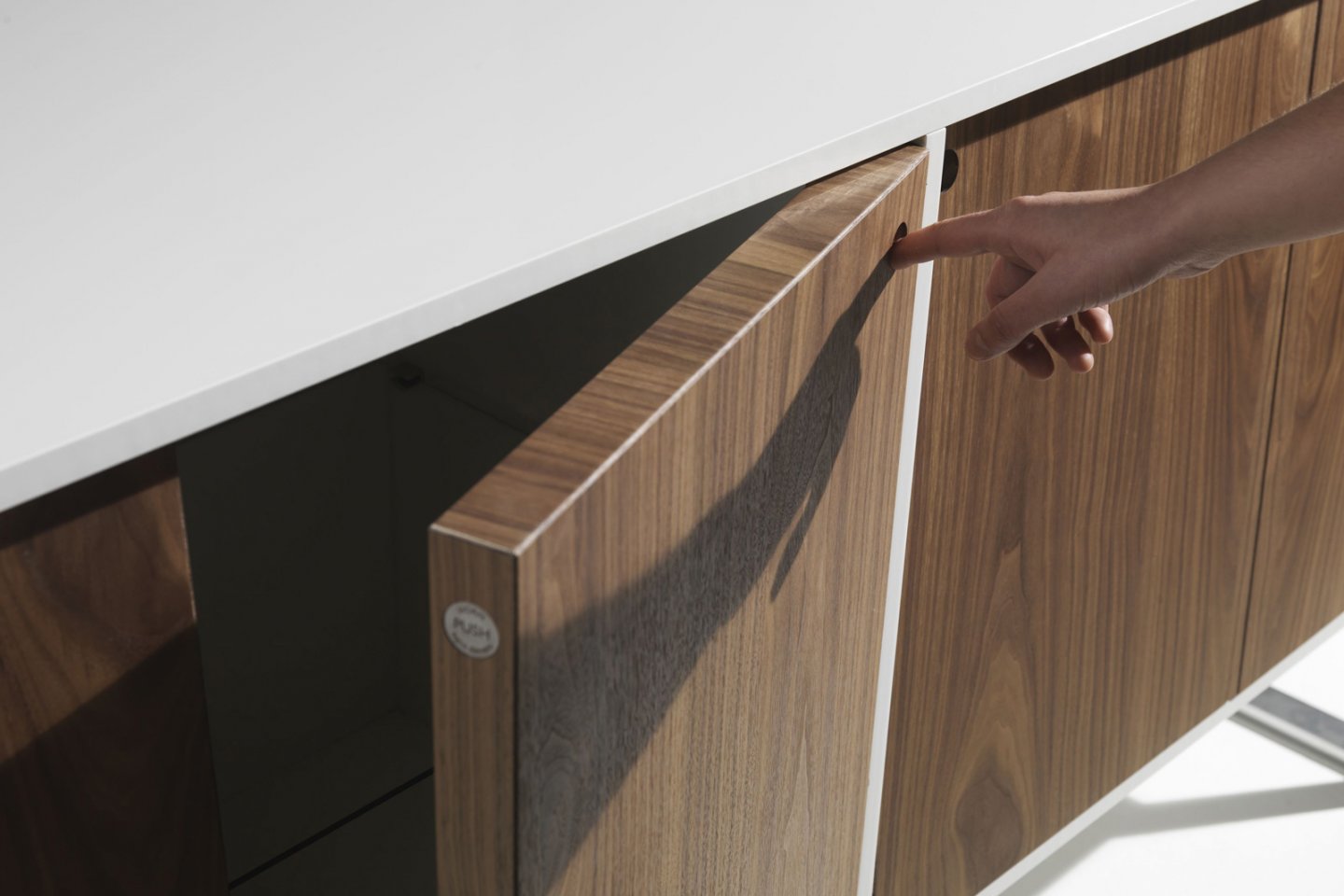 Before the automatic closing mechanism was invented, it was enough to tilt the axis of rotation of a door to make it shut by itself. A solution so simple, direct and of great functionality cannot fail to be extremely fascinating.
The meeting with Luciano Marson, founder of Horm, has allowed this great idea to come back to life, thanks to a technologically advanced material: a composite consisting of two sheets of wood paired up with a layer of synthetic fabric put in the middle.
The design process of this patent has led us to find a solution that possessed a lightweight nature: the addition of materials was reduced to a minimum, the product took on the characteristics of a folded sheet of paper and, consequently, the shutter`s structure and functioning was brought to their essence.
The shutter, in fact, is made with a composite sheet, which is only 2.2 mm thick. This sheet – duly engraved and bent – also works as a hinge for the open/close mechanism of the shutter itself which allowed us to get rid of the traditional hardware.
The seductive detail of the open/close mechanism, thus, has to be picked out mainly in the adopted technological solutions, in the very movement of the shutter itself and in its delicate mechanism.