LIBERA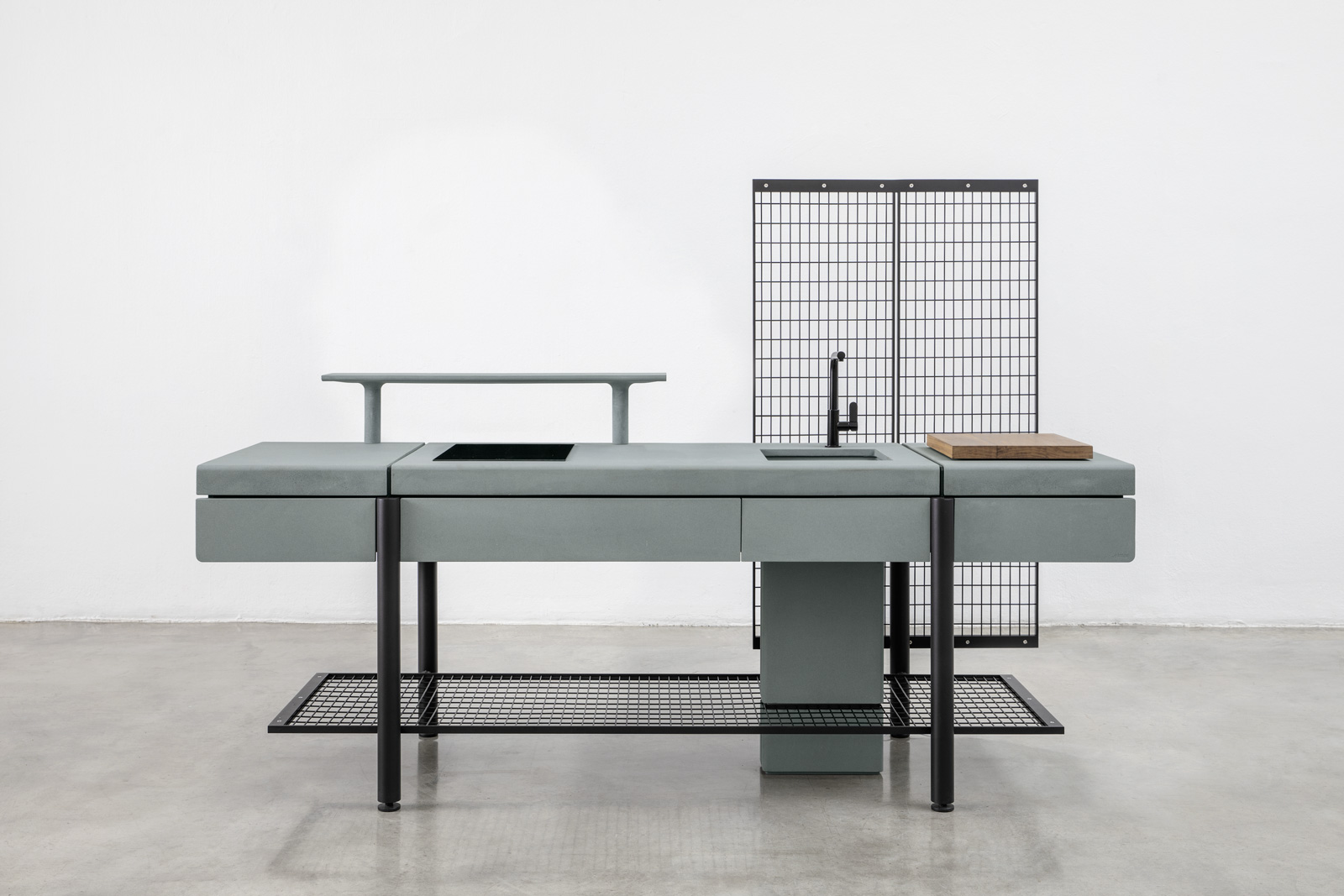 When we talked to Elmar about the idea of making a concrete kitchen for outdoors, we had a clear goal of creating an object with an autonomous language, therefore far from those products – already on the market – in which concrete had simply been replaced to other materials.
We wanted a kitchen that relates to people like an open architecture, made of transparency and in osmosis with the surrounding environment: therefore not a full volume, but a filter that lets the surrounding light and colors pass through.
The relationship with the external architectural spaces and in particular with the vegetation was of fundamental importance, in order to enjoy the sweetness of convivial pleasures and life in the open air.
We had in mind shelves, a light, the possibility of integrating plants.
The modernist architecture of the mid-twentieth century was the natural reference from which to start: exposed load-bearing structures in metal and prefabricated concrete infill walls.
These are the two basic elements that make up the kitchen.
The result is a product in which the function of each element is easily recognizable and where the aesthetic result is in harmony with the material used.
The cement chosen is completely eco-friendly and provides a water-based and emission-free production cycle.
The result is an overall strong and elegant graphic image at the same time.
Following this philosophy, even the construction system, transport and assembly are simplified.
Libera is a kitchen conceived as an architecture in steel and concrete, suitable for outdoor use, in which is visible the attention given to details, which give it domestic qualities.