N.E.S. – NEVER ENDING STORAGE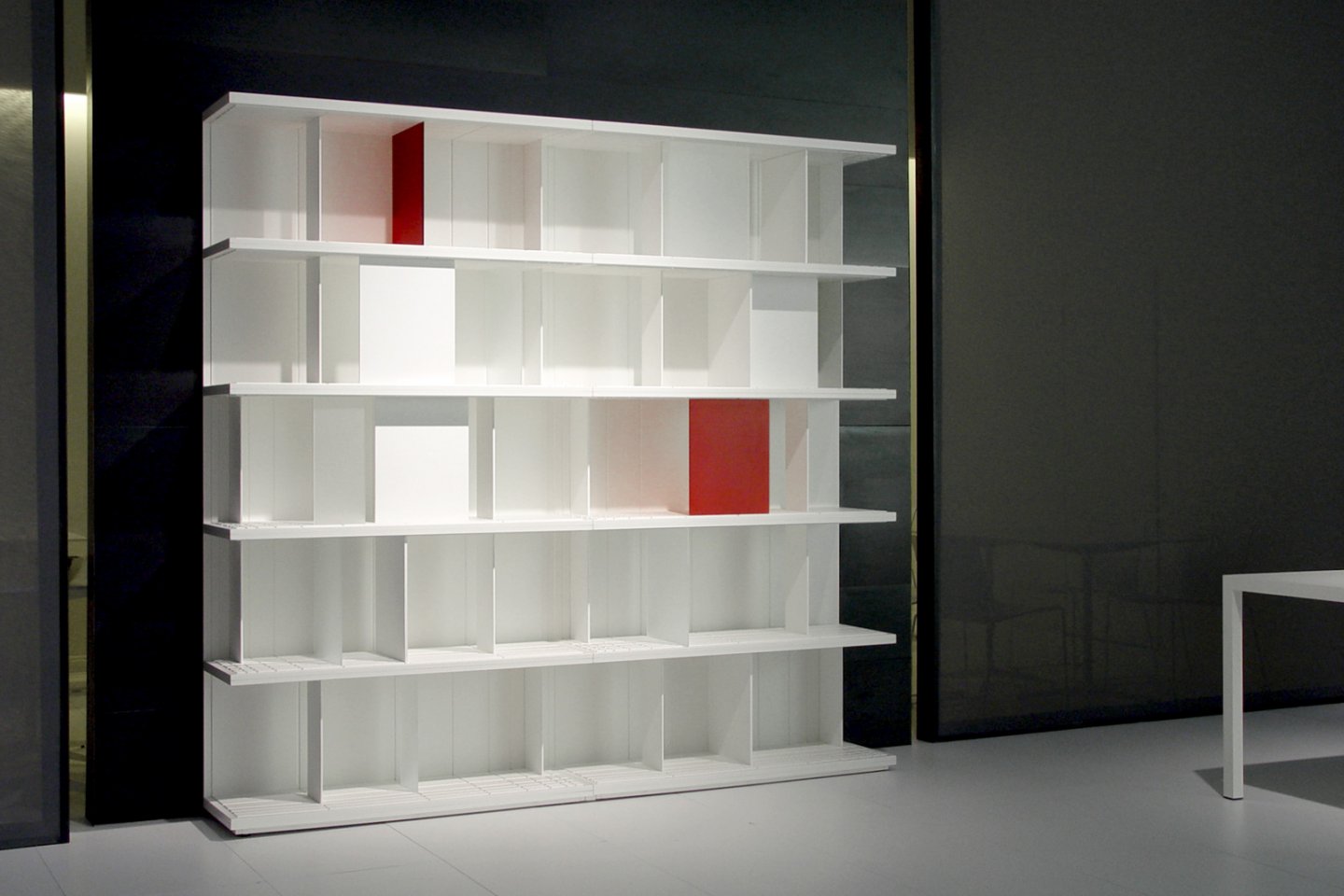 When, with Marco Merendi, we had to face the concept of a storage system, we immediately shared the idea to create a structure which, in terms of composition and use, would have the least possible constraints and the highest management flexibility.
N.E.S. is a free-standing modular system obtained combining two basic modules that match, overlap and intersect to create endless configurations.