PIGMENTI : collection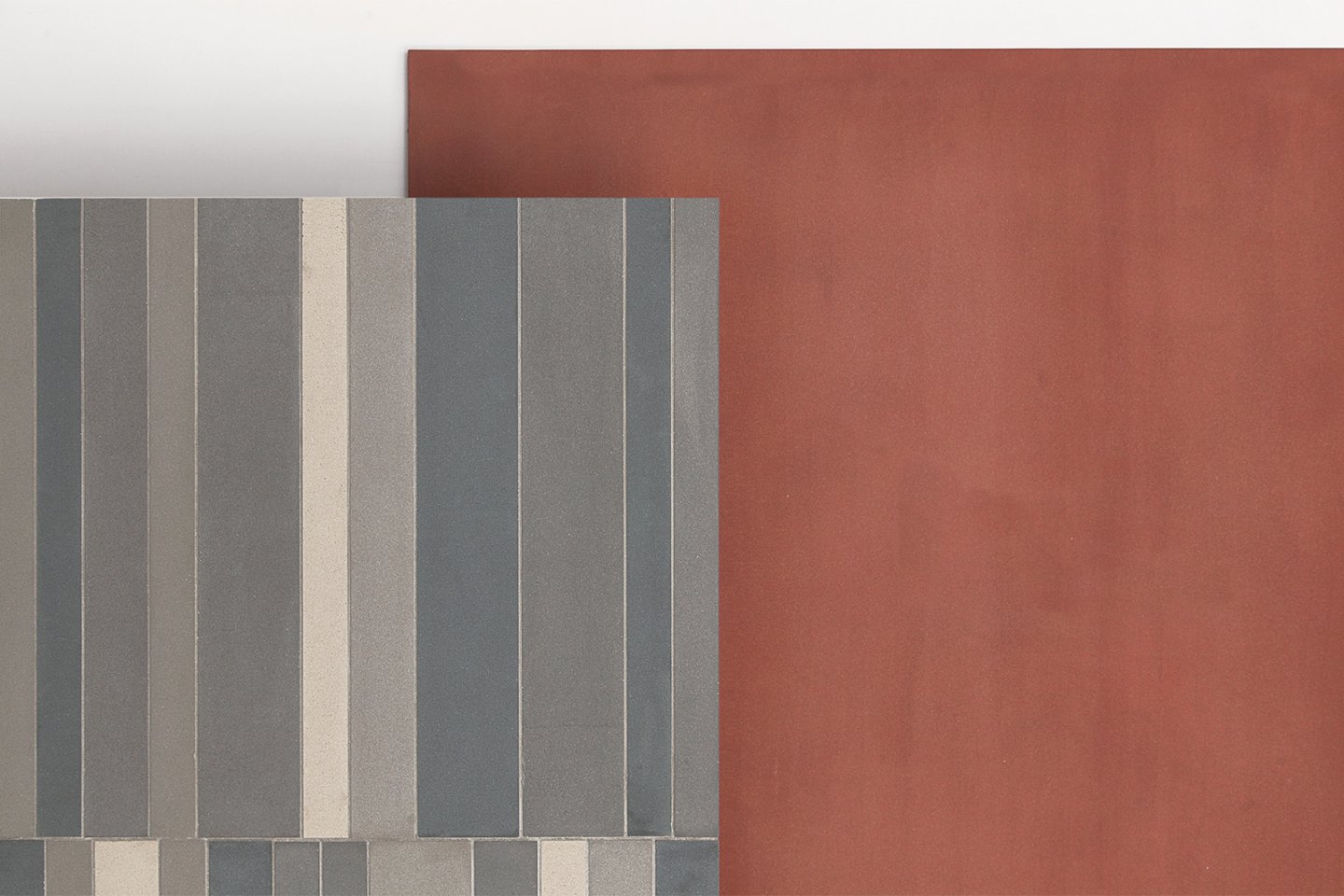 Starting from a new and evolved form of concrete with subtle qualities, we decided to work on colour and surface. We wanted to give this ancient construction material a new visual language.
The result is a delicate material, whose softness is disclosed by a surface with a velvet-like tactile sensation.
Colours blend with concrete to form an organic and gentle relationship.
This characteristic, together with the thinness of the finish, changes the traditional perception of roughness to give concrete a feeling of preciousness.
The collection includes 12 colours, 3 neutral greys typical of the concrete language, 3 cold tones in the range of the blues, 3 greens that recall the vegetal world and 3 shades related to the warm colours of the land.
All of them, connected with one another in a harmonious relationship, can generate several different combinations.
There are 10 sizes, distinguished by dimension and use.
7 fall within the `architectural` category and are suitable for use in the architectural field, especially for large surfaces, in a dialogue between horizontal and vertical planes; 3 fall into the category of `miniature` whose small sizes allow compositions of highly aesthetic value, both on large surfaces and on small spaces.
Pigmenti is a collection suitable for any type of use: from the interior spaces of a house, a restaurant or an office, to the outdoor spaces of a terrace, a garden or a swimming pool.
The material can be cleaned with simple water and is designed to withstand sudden temperature changes, freeze-thaw cycles, salt mist and the use of chemical substances.