PORTONOVO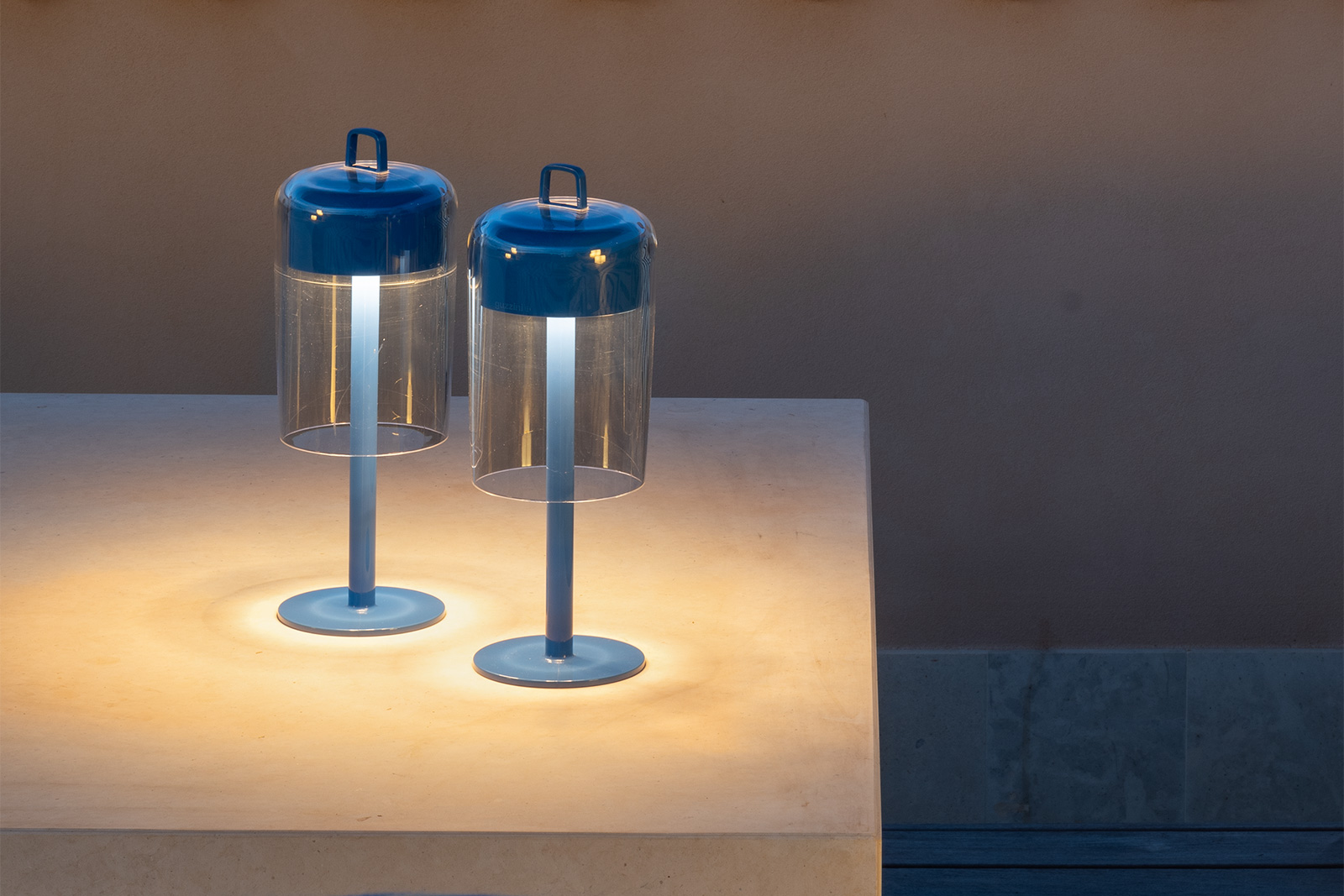 When Fratelli Guzzini asked us to design a lamp, we thought it had to be linked to the tableware world, but at the same time it could have been moved to other areas of everyday life. A rechargeable LED lamp that can be taken anywhere and used in different ways: this was our starting point.
In our memory the lantern has these characteristics: you can carry it easily, you can place it and you can hang it, both in indoor and in outdoor.
Moreover, moulded plastic allows great precision in details, so this made it possible to create a rich and delicate object, far from the signs of fast-disposable products.
Great attention has been given to the proportions and the heavy thickness of plastic gives the illusion of precious glass, while the simple overall geometry makes the object easy and soft.
Portonovo is a contemporary lantern that recalls the scents of a garden on a summer evening.